This site uses tracking cookies used for marketing and statistics. Privacy Policy
Pravin K.
Sr. Frontend Designer

About :
Pravin is an expert web designer with a long experience of over 10 years. He will help you give your website a look that grabs the attention of your visitors and put a great first impression. He also has excellent designing skills to create visually stunning graphics and videos. His expertise includes Adobe Photoshop, HTML, CSS, and Tailwind CSS.
Skills

Adobe Photoshop

UX design

HTML

CSS

Tailwind CSS

Adobe Dreamweaver
Captivate your audience with an elegant frontend development
Hire Pravin K.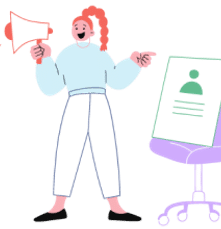 Employment:
Sr Frontend Designer
Acquaint Softtech
.
July 2015 - present
Roles and responsibilities
Web designing

Frontend development

Graphics design
Education :
Bachelor in Arts
2001-2003
Somnath College,Veraval.